How to introduce kids to conscious eating
Encourage kids to eat fresh, seasonal foods and drink more water. Try out an easy recipe for Saffron Ginger Lemonade.
By Mahak Malik
"Good food means a good mood and the happiness simply doubles when the food is homemade."
Breaking the stereotype of boring home-cooked food has become vital these days. From adults to children, each one of us is devouring processed and packaged food every now and then. In this fashion, the calorie count is lost completely and what we map out for our children especially, is a pattern of unhealthy eating habits.
Eat seasonal and fresh foods
To nourish our body with the right ingredients is the key to a healthy core. I always suggest and appreciate eating seasonal, local and fresh. It is important to understand that highly processed products, which have a long shelf life, are made by using chemicals and stabilisers. Therefore, while purchasing, keep an eye on products with shorter shelf life, as they have better accessibility to nutrients. It is also essential to understand that one does not have to overload themselves with healthy options; quality over quantity is what matters. To say, carbonated drinks and packaged juices are low on nutrition and high on sugar and preservatives. Try to indulge your children and help them develop a taste for seasonal drinks such as Aam Panna, Lemonade and Bel Sharbat.
Get kids to drink more water
Another thing with kids that I have often observed is their inability to differentiate between thirst and hunger pangs. They usually confuse thirst with sugar cravings, making it important for parents to encourage them to drink more water. To make this interesting, kids should be introduced to fruit infused or flavoured water. Make your own flavour combinations each day using lemon slices, mint, orange, strawberry and kiwi to maintain variety.
Go for healthy and delicious food substitutes
Healthy living needs to be deeply rooted in our system and with slight modifications in daily eating habits, every parent can tweak the taste according to their children's taste buds.
For instance, serving baked vegetables with appetising dips made with healthy ingredients such as hung curd and tomatoes is an interesting way to get your children excited about eating vegetables. Homemade dips also make for a good replacement of store bought mayonnaise and sauces.
Filled with nutrition and taste, a different way of incorporating vegetables in your kid's diet can be by combining them with home-cooked corn tortillas. They can be served with yam chips and taro root fries as accompaniments. They are an excellent replacement of potatoes as they are a storehouse of minerals. On days when activity levels of children are high and agile, treating them with fruit trifles make for a perfectly balanced diet (Fruit Trifle is a pudding made with cake sponge, natural fruit compote and custard.)
Here is a super healthy Saffron-Ginger Lemonade recipe. This drink with its healing properties is especially created for children by using applesauce as a natural sweetener.
Saffron Ginger Lemonade recipe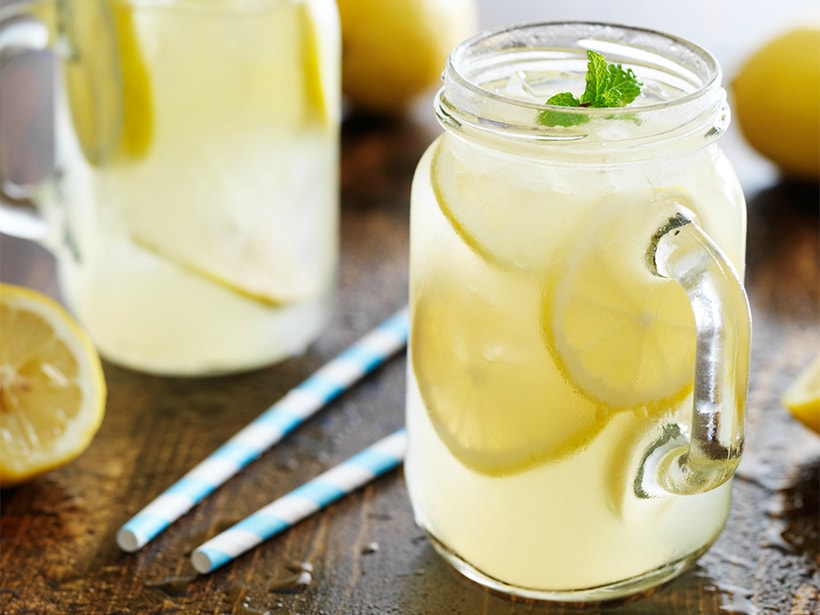 Ingredients:
Lemon juice 4 tsp | Apple Sauce 4 tablespoon | Saffron Strands 2-3 | Water/ Soda 400 ml | Ginger Juice, a few drops
Method:
Soak saffron strands in some hot water.
Add all the ingredients to it and top with ice cubes.
Serve chilled.
(The writer is a passionate and conscious patisserie chef, and founder-owner of Bliss Bakery.)
Source: Read Full Article