Treating Breast Cancer Using Antibiotics
Skip to:
A Toxin Capable of Halting a Signaling Pathway
Achieving Tumour Growth Inhibition
The Promise of Drug Repurposing in the Future
Triple-negative breast cancer (TNBC) describes the form of the disease that lacks the expression of 3 receptors: estrogen, progesterone, and HER2. Up to 15% of breast cancers are considered to be TNBC, which is correlated with an elevated rate of systemic and local recurrence.
TNBCs are a heterogeneous group; as such, determining a drug that can reliably suppress a signaling pathway common to all is challenging. The Wnt signaling pathway is one pathway implicated in TNBC pathophysiology, yet no drugs targeted to this pathway are currently on the market, nor in advanced clinical trials.
Its role in cancer cell growth inhibition was first discovered in the mid-1990s, but the subsequent investigation was limited. Therefore, anti-cancer clinical trials were largely inconclusive owing to their small scale and discontinuity.
A recent study, however, has rediscovered clofazimine as an anti-cancer agent providing a new promise of its application in oncology.
Dividing breast cancer cell. Image Credit: Shutterstock
A Toxin Capable of Halting a Signaling Pathway
Scientists from the University of Geneva and the University of Lausanne have leveraged the effect of the anti-leprotic drug clofazimine as an effective agonist of Wnt signaling, the core cellular mechanism that drives many cancers, including TNBC.
The results, published in the Journal Cancer Letters, demonstrates the need to re-examine currently available drugs on the market for potential reuse in other clinical contexts.
The research shows that clofazimine, an anti-leprosy agent, can inhibit Wnt signaling at dosages similar to those used to treat leprosy. Clofazimine was found to inhibit the pathway in several mouse xenograft models of the disease to be an efficient suppression of tumor growth.
The team sampled a panel of TNBC cell lines that represented clinically relevant subtypes of the disease known to display resistance to chemotherapy. The effect of clofazimine was elicited through the induction of cell cycle arrest and subsequent apoptosis.
Clofazimine is also compatible with the cytotoxic chemotherapy agent, doxorubicin, which enhances tumor growth suppression without the induction of adverse effects across a broad range of TNBC types. Thus, the cell division-arresting property of clofazimine can be combined with the cell-killing ability of doxorubicin.
Achieving Tumour Growth Inhibition
The team, headed by Vladimir Katanaev, profiled the activity of the drug in terms of Wnt pathway inhibition and inhibition of cell proliferation. Its efficacy in vitro prompted an in vivo investigation. To do so, the team selected two cancer cell lines.
The first somatic line is known to grow in a Wnt-dependent manner, and the second was a chemoresistant cancer cell line that is known to be dependent on Wnt singling.
Clofazimine was able to inhibit tumor growth in both xenograft models successfully without producing overt adverse reactions indicating a potentially broad therapeutic application for clofazimine.
The molecular targets of the drug are the Wnt signal-ing pathway and the potassium channel KV 1.3, which is thought to mediate cancer cell apoptosis. However, the role of clofazimine-mediated inhibition of either one or both of these molecular targets in different cancer types remains to be further investigated.
One particularly profound target of clofazimine in the animal models studied is beta-catenin, a component of the Wnt signaling pathway, which causes a switch from the on to the off-signaling state. As a result, the cell can no longer divide.
The Promise of Drug Repurposing in the Future
This study indicates the potential of drug repositioning in the treatment of disease. This approach offers the advantage of the fact that approved these drugs are approved for use, with many already been tested in humans. As such, detailed information about their pharmacology, potential toxicity, composition, and the dosage is widely available. However, issues surrounding funding are raised, as these drugs are not patentable.
Other well-known small molecular drug compounds have shown promise in other preclinical studies are also promising sources of drug repositioning efforts. Moreover, other Wnt effectors, including natural products, may also be used in the treatment of Wnt-dependent cancers, which have previously lacked targeted therapeutic agents.
Overall, this study demonstrates that future efforts should be directed at targeting a particular portion rather than the pathway as a whole.
Reference
Ahmed K, Koval A, Xu J, Bodmer A, Katanaev VL. Towards the first targeted therapy for triple-negative breast cancer: Repositioning of clofazimine as a chemotherapy-compatible selective Wnt pathway inhibitor. Cancer Lett. 2019;449:45–55. http://dx.doi.org/10.1016/j.canlet.2019.02.018 PubMed
Further Reading
All Breast Cancer Content
What is Breast Cancer?
Breast Cancer Classification
Breast Cancer Symptoms
Breast Cancer Causes
More…
Last Updated: Feb 23, 2020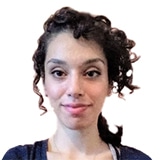 Written by
Hidaya Aliouche
Hidaya is a science communications enthusiast who has recently graduated and is embarking on a career in the science and medical copywriting. She has a B.Sc. in Biochemistry from The University of Manchester. She is passionate about writing and is particularly interested in microbiology, immunology, and biochemistry.
Source: Read Full Article