Nick Jonas Teases New Song Is 'an Anthem' for Parents: 'I Connect With It in a Big Way'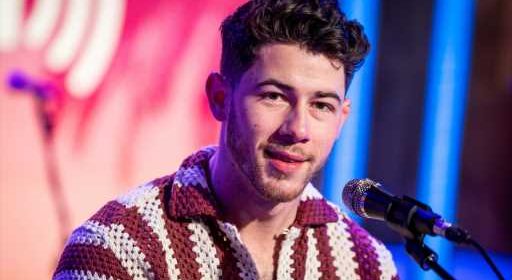 The Jonas Brothers' new album, The Album, drops on Friday (and, yes, I have been counting down the days), and if "Wings" and "Waffle House" are any indication, it's going to be one heck of a good time. And now that Nick Jonas, Joe Jonas, and Kevin Jonas are all parents like us, we can also look forward to relating to their music in a new way. In fact, Nick just revealed that one song in particular will be "an anthem" for parents, and I am so excited.
In a new cover story for Bustle, published today, the song "Little Bird" was described as a "delicate heart-struck ballad," which was inspired in part by Kevin's bird tattoos he dedicated to his daughter's Valentina, 6, and Alena, 9, who he shares with wife Danielle Jonas. But it's general enough for all parents to relate to.
Nick Jonas Says The Song Is About 'All Our Little Birds'

Image Credit: Emma McIntyre/Getty Images for SiriusXM

"It's about all our little birds, I think," Nick, who is dad to Malti, 1, with wife Priyanka Chopra Jonas, told Bustle.

"Obviously I connect with it in a big way after the journey that my wife and I went on with our daughter," he added, referring to Malti spending her first 100 days in the NICU after she was born.

"But I think what's so special about that song is that it transcends our individual journeys, and hopefully it's going to be an anthem for a lot of parents out there." Aww! It sounds like it's going to be a sweet tear-jerker, and I am so here for it.

Joe Jonas Admits 'Little Bird' Is a Tear-Jerker

Image Credit: Getty Images

In an interview with USA Today on Tuesday, Joe, dad of Willa, 2, and another little girl with wife Sophie Turner, admitted to crying during "Little Bird."

"It's one of those tunes where you're fighting back tears," he said. "It's an emotional tune and we all kind of go, 'OK, here we go' when we see it on the set list."

This is especially true now that they are all in the same place in their lives. In the same interview, Nick said that before now, "One of us was out on a boat or something and the other was home with kids. There was a clear difference in what our realities are on an everyday basis."

Because they are all married with kids now, "there's a better understanding and awareness of where we're all at, and that's totally reflected in the music."

Their Producer Noted How 'Mature' They Are as Fathers

Image Credit: Getty Images

The Jonas Brothers' producer Jon Bellion even commented on the brothers' maturity while making this album.

"Being fathers and getting to a more mature place in their lives, I think they're comfortable with themselves enough to be like, 'You know what? We're phenomenal musicians, we want to take some risks and be polarizing,'" he told Bustle.

Bellion also described studio life with the three brothers and their families, which isn't as chaotic as you would think. "It was actually shocking to me how well-adjusted they are," he added. "Usually when I'm in the studio with an artist, they can tend to be manic or all over the place. This was families, little kids running around. They seem like they're in a place in their lives where they're just really enjoying the ride."
Source: Read Full Article