Here's What You Should Be For Halloween, If You're An Aquarius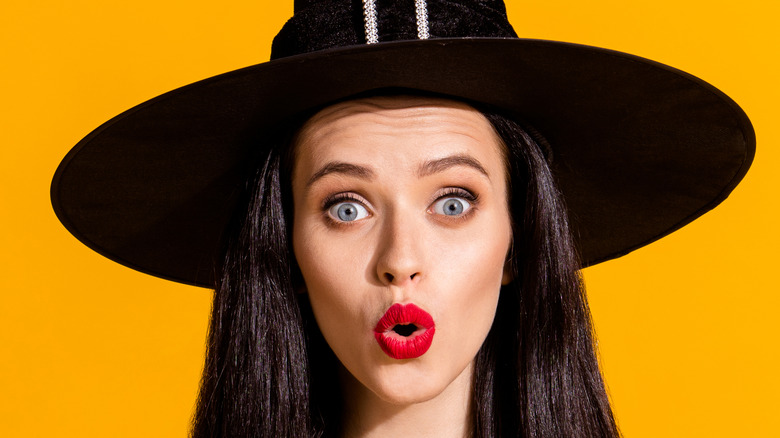 Roman Samborskyi/Shutterstock
By Paige McBride/Sept. 9, 2021 10:54 am EDT
The options are endless when it comes to dressing up for Halloween, but staying true to yourself is key. There's no better way to do that than to look to your zodiac sign for a little guidance. Each sign has its own good and bad attributes, and Halloween costumes for Aquarius are all about finding the perfect mix of creativity and quirkiness. Aquariuses aren't the throw-on-and-go type, so you can bet that their outfits will be equal parts thoughtful, lighthearted, and empowering.
When it comes to this sign, there's a good chance that they will spend some time sitting and thinking about the perfect Halloween costume. They likely aren't afraid to do a little DIY, aiming to find the perfect combination of eclectic but chic. While that can make it hard for them to sit down and actually choose an ensemble, their final choices can be serious show stoppers. 
Aquariuses are all about empowering others through everything they do. That means that you can often find them dressing as political figures to bring both a recognizable and empowering spirit to any party. On the other hand, they're also extremely quirky, which makes their favorite television character a great option as well. Here are some Halloween ideas that will speak to all sides of an Aquarius this holiday.
Halloween costumes for Aquarius will be creative and thoughtful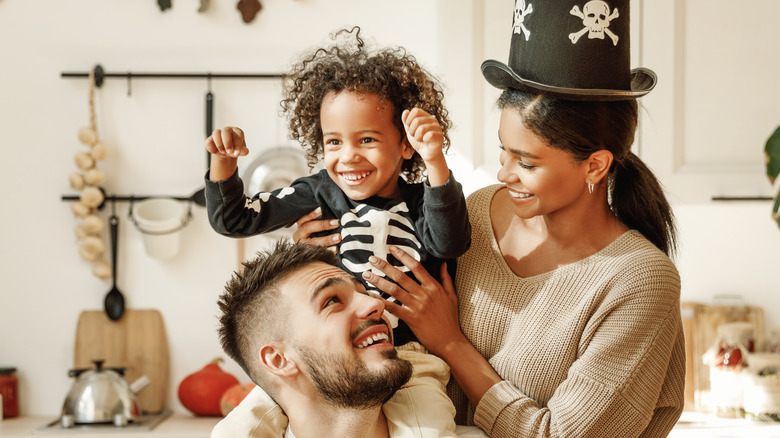 You won't catch an Aquarius throwing on any old costume from the Halloween store. According to Bustle, Aquariuses are among the most creative of the zodiac signs. That means that they're great at orchestrating a group costume or spending hours thinking about DIY-ing their own look. If they go the character route, there's a good chance that they'll thrift the perfect pieces and pay attention to all the details — the more intricate the better for Aquarius. They like to show off their crafting skills and see who picks up on them when they wear their outfit for a night out.
Their creativity helps put DIY outfits at the top of the list of potential costumes. Refinery29 suggests finding an oversized white button-up shirt and creating a sleep mask to go as Holly Golightly from "Breakfast at Tiffany's." Or, if something more modern suits your fancy, Hello Giggles recommends creating an oversized frame to bring Jess from "New Girl" to the party. Bonus points if you can get a friend to dress as Schmidt to follow you around with a Douchebag Jar.
Aquariuses love to advocate through their costumes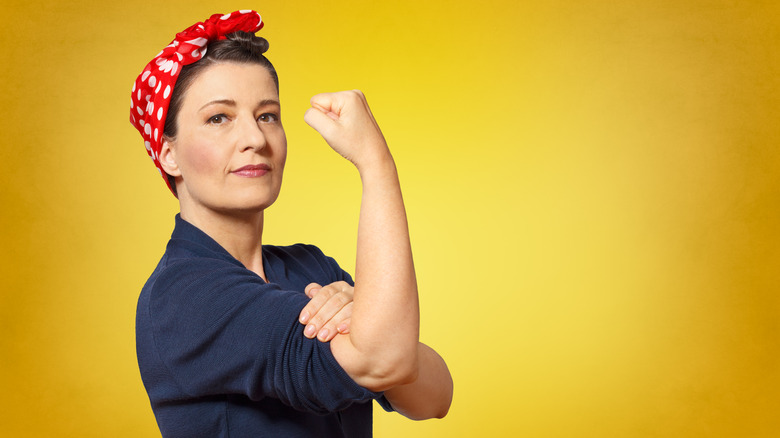 If there's anything that Aquariuses love more than getting creative, it's advocating for something they believe in. According to Thought Catalog, Aquariuses are fighters and love standing up for other people as well as causes that they support. Just that statement alone sparks tons of different Halloween costume ideas. With so much assertiveness in their personality, Marvel characters can be a great choice for this sign. Some may opt for dressing like Scarlet Witch — a character with just as much heart as there is fight.
Don't put it past this zodiac sign to bring a literary character into the mix, either. A heroine like Luna Lovegood from "Harry Potter" might be just what an Aquarius needs to bring out the quirky, loyal, and creative sides of themselves. If real-life loyalists are more your jam, try opting for a political figure that speaks to what you believe in.
No matter what an Aquarius dresses up as this Halloween, there's a good chance they put a lot of thought into it.
Source: Read Full Article