BPA Replacement Chemicals and Childhood Obesity
Skip to:
Why replace BPA?
Are BPA replacements safe alternatives?
BP Alternatives and Childhood Obesity
Despite the fact that bisphenol A (BPA) is a known endocrine disruptor, it remains one of the highest volume chemicals produced around the world. In an effort to reduce public exposure to BPA, many manufacturers responsible for producing products that come in contact with food and drinks have made the transition to alternative chemicals to replace BPA.
Used plastic bottles. Image Credit: Denise Torres / Shutterstock
Why replace BPA?
BPA is a versatile chemical that has served as the building block for a number of polycarbonate plastic products including food and beverage containers, baby bottles, dental materials, the coating of CDs, DVDs and electronic equipment and much more. Several studies that have examined the toxicity of BPA have found that this chemical can leach from containers into food and beverages.
The routine exposure of individuals to BPA through this method of ingestion has led to increasing exposure levels in individuals of all age groups.
In fact, the prenatal exposure of mothers to BPA has led several studies to confirm that very young children up to 5 years of age have the highest measurements of BPA as compared to other age groups.
This is particularly troubling since animal studies have confirmed the teratogenic potential of BPA on fetal development.
Regardless of the individual's age, several research studies have shown that a majority of individuals living in industrialized countries will contain measurable concentrations of both BPA and its metabolites in their urine.
Are BPA replacements safe alternatives?
The correlation between BPA exposure and its ability to cause adverse human health effects has led BPA to become one of the most well-studied endocrine disrupting chemicals (EDCs). As a result of these findings, public pressure has forced plastic manufacturers to consider alternative plasticizers that can be used to replace BPA in their products.
Some of the most common plasticizer substitutes include bisphenol F (BPF), bisphenol S (BPS) and bisphenol AF (BPAF), each of which can be incorporated into plastic products while still falling under the "BPA-free" umbrella.
The structural similarities between BPA and these replacement chemicals confers similar toxicity profiles as well.
For example, one study showed that 78% and 55% of human urine samples in the United States tested positive for BPS and BPF, respectively. In fact, several studies have also shown that BPS and BPF share similar endocrine disrupting effects to that of BPA.
To this end, rodent studies have demonstrated that exposure to both BPS and BPF alter proper uterine growth.
Several in vitro studies have also shown that five different BP alternatives exhibited a similar toxicity to BPA by altering steroidogenesis, as well as activity of androgen, aryl hydrocarbon and retinoic acid receptors.
Moreover, one in vitro study actually found that BPAF, as well as two other BP analogues including bisphenol B (BPB) and bisphenol Z (BPZ), exhibited greater estrogenic activity in human breast cancer cells than BPA.
BP Alternatives and Childhood Obesity
A recent study conducted by the Endocrine Society was directed towards clarifying the potential relationship that BP alternatives have with enhancing body mass outcomes of children within the United States. In their work, the researchers measured concentrations of BPA, BPS and BPF in the urine samples of children between the ages of 6 and 19.
These urinalysis results were then correlated to body mass index (BMI) Z-scores of the test subjects. A BMI Z-score in the 85th percentile indicated an overweight child, whereas a 95th percentile BMI Z-score indicated an obese child. For the purpose of this study, a BMI Z-score greater than 120% of the 95th percentile of BMI Z-scores indicated a severely obese child.
The Endocrine Society researchers confirmed a positive association to exist between higher BPS urine concentrations and higher BMI z-scores.
Furthermore, higher BPS and BPF concentrations were also found to be directly related to higher abdominal obesity measurements. Similarly, the presence of BPA concentrations in the urine did not lead to any positive association with the body mass outcomes investigated in this study.
While the results of this study do not directly infer a causal relationship between BP chemical exposure and obesity, these correlations make the case for federal health agencies to increase their current monitoring strategies for BPS and other BPA replacement compound exposure.
Sources
Rubin, B. S. (2011). Bisphenol A: An endocrine disruptor with widespread exposure and multiple effects. The Journal of Steroid Biochemistry and Molecular Biology 127(1-2); 27-34. DOI: 10.1016/j.jsbmb.2011.05.002.
Mesnage, R., Phedonos, A., Arno, M., Balu, S., Corton, J. C., & Antoniou, M. N. (2017). Transcriptome Profiling Reveals Bisphenol A Alternatives Activate Estrogen Receptor Alpha in Human Breast Cancer Cells. Toxicological Sciences 158(2); 431-443. DOI: 10.1093/toxsci/kfx101.
Jacobson, M. H., Woodward, M., Bao, W., Liu, B., & Trasande, L. (2019). Urinary bisphenols and obesity prevalence among US children and adolescents. Endocrine Society. academic.oup.com/jes/advance-article/doi/10.1210/js.2019-00201/5537531
Last Updated: Sep 16, 2019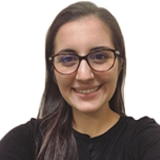 Written by
Benedette Cuffari
After completing her Bachelor of Science in Toxicology with two minors in Spanish and Chemistry in 2016, Benedette continued her studies to complete her Master of Science in Toxicology in May of 2018.During graduate school, Benedette investigated the dermatotoxicity of mechlorethamine and bendamustine, which are two nitrogen mustard alkylating agents that are currently used in anticancer therapy.
Source: Read Full Article