Zoe Saldaña's Super-Rare Snapshot Featuring All 3 of Her Kids Show They're Already Her Lookalikes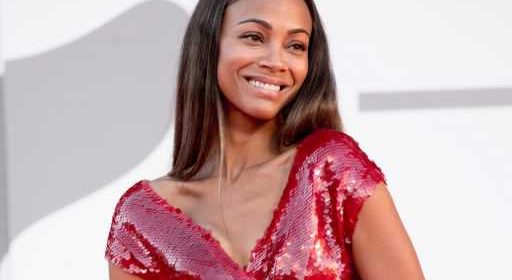 Whether it be a hilarious family video poking fun at a classic comedy or a fun art day, Zoe Saldaña knows how to make the most of her family fun days (and take some of the most adorable photos from it!)
On June 7, the Guardians of the Galaxy star posted a series of rare family photos on her Instagram story. She shared the rare pics and Boomerangs from the family of five's escapades in Paris with the caption, "A day to explore…" You can see the photos obtained by MSN HERE!
In the viral photo from her now-archived Instagram story, Saldaña sits on the steps with her three lookalike sons sitting next to her (and one adorably rocking his mama's sunhat!)
Not only do these pictures make us question how fast time has gone already, but we can't get over how much her sons look like her already!
Saldaña and artist Marco Perego started dating in March 2013, marrying only three months later in London. They share three sons together: twin boys Cy and Bowie, 8, and Zen, 6.
The Avatar star previously spoke candidly about balancing her career and family in an interview with Ebony. "Being a mom is definitely like running a business for sure—and it's a business with some pretty tough customers too," she said. "But like any mom or parent can attest, it's all a juggling act… I make the conscious effort [to] make time for my boys and myself."
These celebrity parents are on double duty!

Source: Read Full Article