Why apples are nature's healthiest candy and recipes to try
Apples look good and taste good too. Try these recipes to enjoy it in different ways.
By Payal Kothari
Fruits are nourishing, tasty and easy to digest for all ages. When it comes to fussy eaters, the most common problem parents and caregivers face especially is at the age where the child feels he or she knows it all. It's normal for children to be fussy eaters; it could be that they abhor the shape, texture or colour of a particular fruit or vegetable. Having said that, there is one and only fruit—the apple—that is relished by most children without having to fuss over it. Perennially available, tasty and loaded with macro and micronutrients, including apples in children's daily diet is easy and extremely beneficial.
Here are four impressive health benefits of apples:
High in nutrition value
Apples are high in vitamins, minerals, carbohydrates and fibre. It has a good amount of Vitamin C, Potassium, Manganese, Copper and Vitamins such as A, E, B2 and B6. Apples are also rich in polyphenols or plant compounds that prevent disease and have many other health benefits.
Good for the gut bacteria in your gut
It has been proven that apples are a good source of prebiotics, which means they help the bacteria in the gut to multiple naturally. The gut is our second brain. Our children's mental wellness and ours depends on the gut and that depends on the foods we eat. An apple a day keeps the medicines away is what they meant by saying it keeps the doctor away. Go ahead, relish an apple or two a day.
Reduce inflammation in the body
Apples contain antioxidants and anti-inflammatory compounds that regulate immune responses and protect against regular cold, cough and flu.
Apples help the kids remain fuller for a longer time
Low in calories and glycemic index, apples keep you full for a long time. So kids don't have to open the refrigerator constantly to check what they can eat next.
Recipes with apples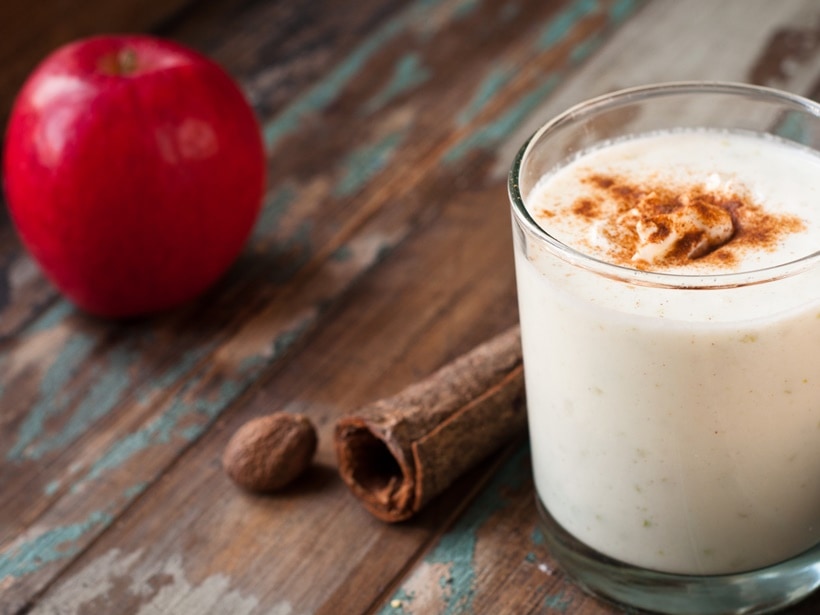 Try these recipes to enjoy apples in different ways; they look good and taste good too. Reach out to the millennial with what appeals to them.
Apple Smoothie recipe
Ingredients:
1 apple, peeled and finely chopped | 1 teaspoon cinnamon | 1 teaspoon maple syrup or 1 teaspoon jaggery | ½ cup yogurt | ½ cup almond milk or regular milk | 1 teaspoon basil seeds or chia seeds
Method
In a mason jar, add all the ingredients together and let it set for 10 minutes in the refrigerator. Relish as a dessert or breakfast or post-school snack.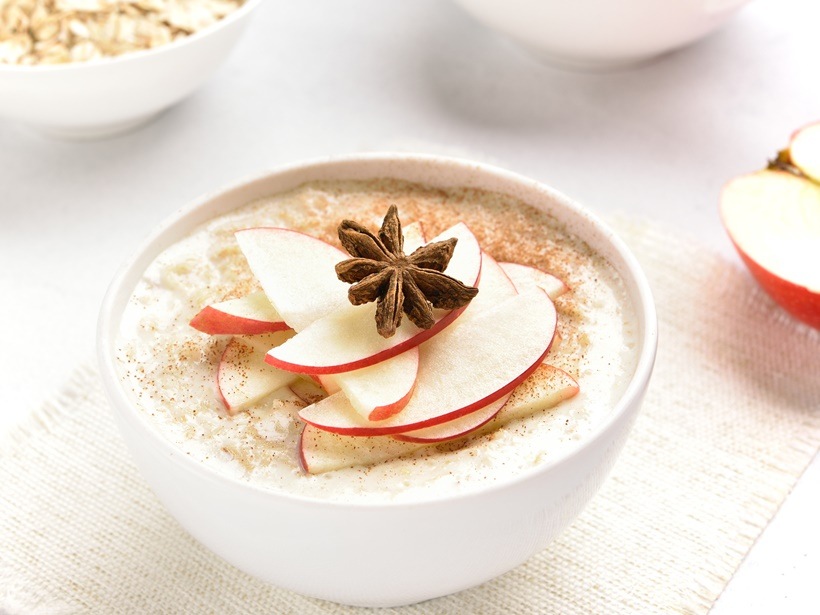 Apple Peanut Butter Overnight Oats recipe
Ingredients
¼ cup rolled oats | 1 apple | 1 teaspoon peanut butter | ½ cup yogurt | 1 teaspoon organic vanilla essence | 1 teaspoon mixed seeds and few mixed nuts
Method
Soak the oats in yogurt along with warm peanut butter in a mason jar, add vanilla essence and the apples on top. When serving, top with the seeds and nuts and enjoy this delicious breakfast.
(The writer is an Integrative & Functional Nutritionist.)
Source: Read Full Article