Serena Williams Shares the Cutest Family Photo Dressed for the Derby & Olympia Is a Little Princess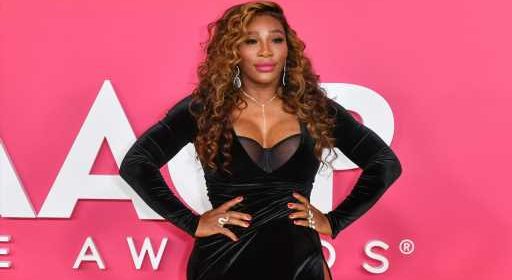 Spring is on the horizon, and Serena Williams is celebrating by posting a brand-new family photo dressed up for the derby! The actual Kentucky Derby is still a few months away, but the tennis legend, her husband Alexis Ohanian, and their 5-year-old daughter Olympia got all dressed up in their best pastel colors to celebrate Justus Bobbitt and Brandon Salters' wedding.
"A day at the derby for J & B 💘," Williams wrote on Instagram today, referring to the wedding for her niece Bobbitt and new husband, which was featured in Vogue Weddings and photographed by Judith Rae. "We all had too much fun!"
In the photo, Williams looks stunning in blue with a blue fascinator on her head and a white corsage on her wrist. Ohanian is wearing a grey suit with a lavender bowtie, holding a straw hat in one hand. But Olympia steals the show. She looks like a princess in a light pink tulle dress, complete with a fascinator pinned to the side of her head and little ballet slippers. She even poses and smiles like a queen. See the photo HERE.
"Olympia is too precious 😭," one person commented. Another wrote, "Ms. Olympia hat!! 🔥🔥❤️❤️❤️"
According to Vogue, the Derby Day-themed wedding took place on Jupiter Island. Olympia served as a flower girl, and her aunt Venus Williams was also in attendance.
"I can still feel the energy," Bobbit told Vogue about her wedding that took place on Nov. 5, 2022. "It was the best day of my life, and I am so grateful to my family for giving me the wedding of my dreams. My heart is so full."
https://www.instagram.com/p/Cn4dV_oulkI/
A post shared by Alexis Olympia Ohanian, Jr. (@olympiaohanian)
Olympia is growing up so fast! She takes horse-back riding lessons (and may even own her own tiny horse!), is full of confidence and grace, has an entire kids' book about the adventures of her favorite doll, and is a little fashion queen. Now she is our outfit inspiration for spring. What a sweetie!
Before you go, check out these celebrity kiddos who love sports.

Source: Read Full Article