Resurfaced Details of Queen Elizabeth II's Decision to Not Send Prince Andrew to This Spoke Volumes About Their Bond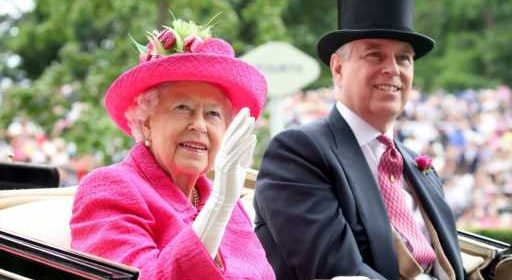 Resurfaced details allege that Queen Elizabeth II and Prince Phillip's son Prince Andrew was the favorite of the bunch. As soon as Andrew was born, he was the apple of Elizabeth and Andrew's eye, and Elizabeth did a lot for him that she didn't do before with her elder kids.
In excerpts obtained from the upcoming book War Of The Windsors: The Inside Story Of Charles, Andrew And The Rivalry That Has Defined The Royal Family by Nigel Cawthorne by DailyMail, many instances have raised eyebrows about how Elizabeth and Philip allegedly treated their children differently.
For instance, the book claims that "the first half-hour after breakfast was devoted to baby Andrew. The state boxes could wait. She spent another half-an-hour with him when the nanny Mabel Anderson brought him downstairs mid-morning." She later reportedly did lunch rituals with him, along with evening traditions such as "his evening feed, his bath and tuck him in – things Charles had been denied."
Queen Elizabeth II and Prince Andrew at the Badminton Horse Trials in Gloucestershire, 1973. (Photo by Tim Graham Photo Library via Getty Images)
The book also claims that Philip called Andrew "the Boss" frequently, and it mentions another staggering difference between Andrew's and Charles' childhoods.
"While Charles dreaded being sent off to boarding school, Andrew looked forward to it. At the age of eight he was sent to Heatherdown, a prep school in Ascot, just seven miles from Windsor where the Queen spent her weekends," Cawthorne wrote. "It did not have the stern regime of Cheam. The Queen had vetoed Philip sending him there. She wanted her favourite son closer to home."
The late Elizabeth and her husband Philip welcomed four children in their lifetime: King Charles III, 74, Princess Anne, 72, Prince Andrew, 63, and Prince Edward, 59.
Before you go, click here to see our favorite of Queen Elizabeth's fashion moments!

.
Source: Read Full Article