Real Estate Expert Drew Scott Admits to One Major Miscalculation When Preparing His Home for a Baby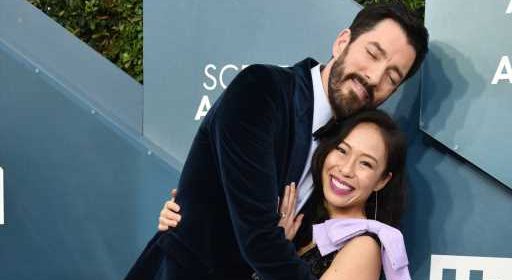 As his title implies, real estate agent Drew Scott is a — you guessed it! — expert when it comes to real estate. And he's not just any expert. He's a big time TV personality who shares his advice with not only homebuyers, but the millions of viewers who tune into Property Brothers. Not to hit the nail on the head (excuse the construction pun) again, but he tells people all day long how much house they actually need for their family and what function each room can serve.
And yet, Scott had no idea what would happen to his own house once he brought his newborn home. Like many bright-eyed, bushy-tailed new parents, he assumed that once he and Linda finished turning Linda's craft room into Parker's nursery, it would be the perfect space for the now-10-month old.
"And then we realized very quickly that he takes over the whole house," he told PEOPLE with a laugh. "So pretty much the house is messier than ever, but it's a lovely mess."
As he takes over, Scott needs to not only put valuables away for babyproofing purposes, but because Parker just might break glass with his signature high-pitched squeal.
"But it's not like a crying, upset [squeal], it's like he's excited and happy," he said.
We know the kind! And while they are as precious as they are piercing.
Unfortunately for Scott and Phan, Parker is emptying out their closets while he takes over their house.
In September, Scott showed a less-than-fun reality of parenting. Try as you might to protect yourself from your little one's bodily functions — by timing their diaper changes perfectly, using a burp cloth, etc. — you will inevitably end up covered in some kind of grossness.
"Well, there goes my last clean shirt 😩," he captioned a photo of Parker resting on one of the new dad's shoulders while a whole bunch of spit up hangs out on the other.
Yucky as it may be, we are sure Scott would just chock this up to being another "lovely mess" of parenthood. In an interview with Entertainment Tonight in Aug 2022, Scott said being a parent "unlocks a side you didn't know you had."
"It's amazing just seeing his face when he looks at you, like, once he started focusing in and he locks eyes with you — oh, your heart melts," he said, making us tear up. "It's amazing."
Before you go, check out these hot, famous dads.

Source: Read Full Article